Porcelain is one of the most widely used ceramic materials in interior design, because it provides excellent technical performances at a very competitive price.
Porcelain is a non-porous and water-resistant material, so it becomes extremely hygienic and ideal for very frequent uses. On top of that, its traslucency (deriving from its vitrification at 1400° C) donates elegance to every object.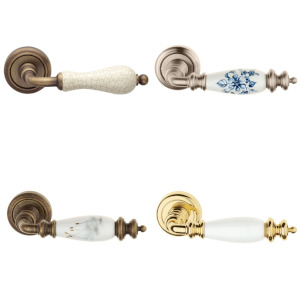 The Orlando new porcelain handles collection is out now, contact us to find out more about it!
#locks #handles #madeinitaly #LikeLovelyLocks