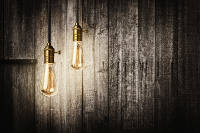 Welcome to the new ORLANDO website! What's new about it?

It has a total new look, based on a responsive design, which makes it perfectly visible from all electronic devices, such as laptops, tablets and smartphones.
Navigate through the website from everywhere in the world by using your mobile phone and ask for a quick quotation by adding the items you are interested in to the online cart!

All information concerning our products are available within both the Products and the Catalogue sections. Discover our entirely-Made-in-Italy handles and locks in detail within the Products page or view the ready-to-read pdf catalogue.

Be always informed about the latest trends of the market within the News section and spread the word by sharing them through the most known social networks.

The new ORLANDO website is built to inform both our new and long-time Clients about our Made-in-Italy products and services, but it is also meant to exchange ideas with them and answer to all the questions that may arise, so do not wait any further and interact with us through the Contacts page!