In a recent interview, Courtney Hill Fertitta (Courtney Hill Interiors) stated: "Painting an interior door in a rich color adds warmth and character to the space. Paired with great hardware, a dark door can provide an artistic element for the room. The personality exemplified by the color can be as fun as the stories of the people who walk through the door".
We totally agree: paint your doors and choose Orlando locks and handles as your high-quality hardware!
Here are two look suggestions: we believe that Deborah handle and Margherita knob could be just perfect for these interiors.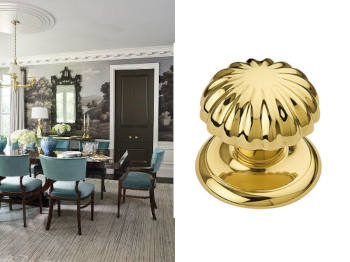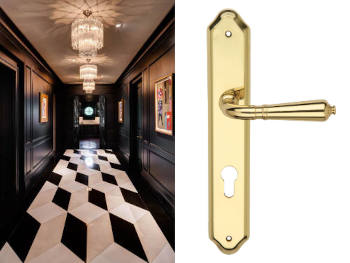 Want to know more about our entirely Made-in Italy door accessories? Check them out and ask for a quotation!
Do you wish to directly contact us and receive immediate assistance for your project? Click here.
Content credits: Lucia Tonelli and Kelley Carter (elledecor.com)
Pictures credits: Tria Giovan, Alan Blakely.