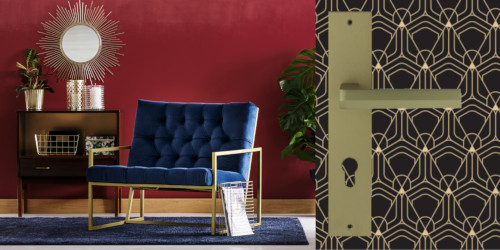 Art Deco is a popular design style of the 1920s and '30s characterized by geometric or stylized forms and by the use of man-made materials (such as plastics, glass and concrete), often combined with natural materials (such as jade, silver, ivory, and chrome).

Art Deco style originated in France in the 1910s, it was presented to the world during the Exposition Internationale des Arts Décoratifs et Industriels Modernes held in Paris in 1925 and reached its full potential as a major style in western Europe during the 1930s.
Art Deco objects often show simple and clean shapes, redefining the whole concept of luxury.

Do you wish to add a touch of Art Deco to your home or office? Click here to know more about our Hoya made-in-Italy handle!